The Colors Below are the color options available for your Carport or Garage, or Custom Steel Building solution with Carport.Net.  Please be aware, the shades of color maybe off based on your monitor and color profile on your computer.  Also not all colors are available in all areas, please get with your building consultant for a list of colors in your Zipcode.
COLOR CUSTOMIZATION OPTIONS:
Roof Color Customization Options
Trim Color Customization Options
Side Wall Colors Customization Options
End Wall Colors Customization Options
Gable End Color Customization Options
Note: Trim is the outlining of your building.
Colors For Carport, Garages, Custom Steel Buildings
Position Of Color Options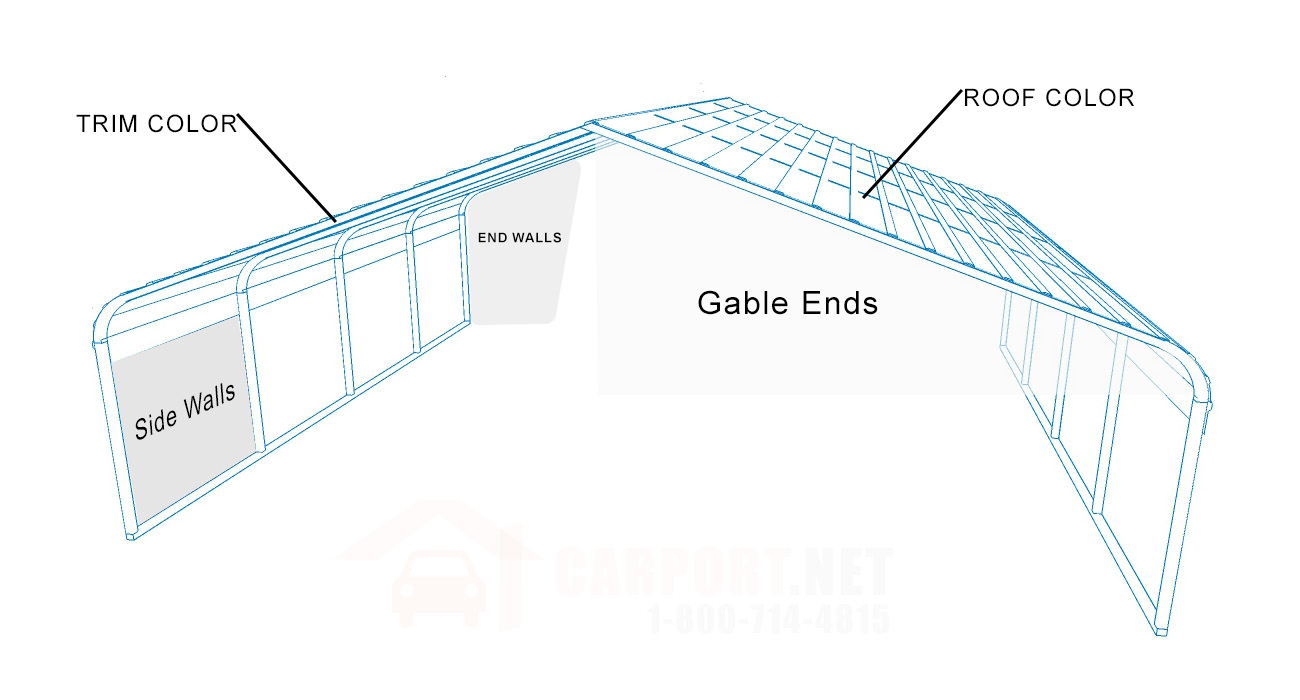 Getting a Quote Is simple and Easy.  We just need the Zipcode, Width, Length and Height of your building.  Your Email address and phone number are never shared and only used to communicate back to you which one of our factories will deliver your carport and the special promotions that are running in your area.  See if you qualify for special rates based on your location.  You could always call us as well!